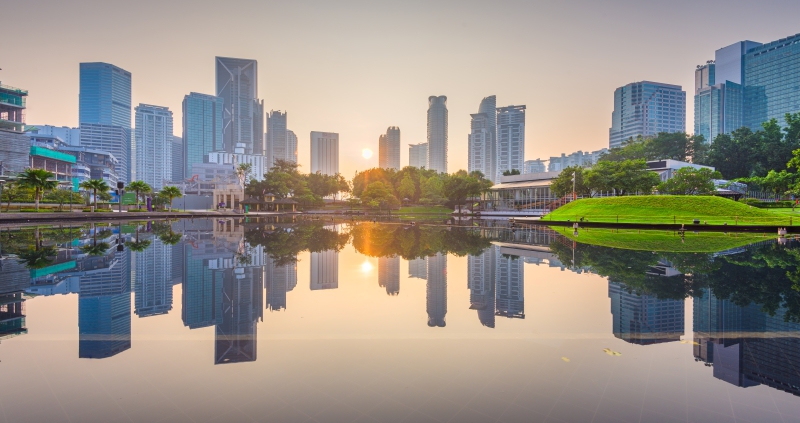 Despite recent developments such as worsening of the covid-19 situation, Malaysia still remains a land ripe with opportunities, if one knows where to look. In the case of graduating students, they find themselves in a dilemma: how should they find a job? Covid-19 has already ravaged the economy ever since 2020, and compared to the last quarter of 2019, under-employment rate actually rose by 35.8%, too many brilliant talents are going to waste before the very eyes. Youth unemployment rate has also risen to 12%, nearly 5 times worse than the middle-age category. The epidemic has also resulted in many job roles unfulfilled, the importance of jobs that offer remote working as well as working from home arrangements are also increased. Thus, even in their job search, they would likely pay attention to jobs offering work from home arrangements too.
Hailing from universities such as the University of Malaya and the National University of Malaysia, which offer courses that cover tech-related courses such as engineering, information technology and AI technology, these graduates are tech talents ready to be hired by the workforce, all thanks to foundations laid out by the Malaysian government in digitalization, in preparation for the "Fourth Industrial Revolution". Yet, a tough labor market and a subsequent surge in difficulty in gaining employment are causing these talents to go to waste, hence turning them into "hidden gems". Not only do they have the skills, a lifetime of growing up in a multilingual environment has enabled Malaysians to master two or even more languages, depending on their ethnicities and upbringing. Malaysian Chinese also have access to one of the most complete Chinese-medium education beyond China, allowing them to have mastery over the language. They are thus ideal candidates for companies who may be working and interacting heavily with Chinese clients. Pro-Bumiputera policies have also encouraged them to expand their horizons in terms of job search, with many Malaysian Chinese gaining employment across the border, in Singapore. Overall, Malaysia provides a rich pool of tech talents, ready and looking for employment.
However, in lieu of policies and restrictions on the number of foreign workers allowed in the workplace, especially in Singapore, how should one get around to hiring Malaysian talents? Link Compliance's PEO (Professional Employment Organization) services may be what you're looking for. We can serve as the EoR (Employer on Record), allowing clients to hire across borders, stretching the potential of remote-working to the fullest. The tech crunch in Singapore also means that tech talents in Malaysia are a viable alternative, in terms of reduced cultural and language differences too. So what are you waiting for? Consider hiring tech talents from Malaysia, dust off the hidden gems, and kill two birds with one stone today.
https://linkcompliance.com/wp-content/uploads/2021/08/Malaysia.jpg
534
800
user
/wp-content/uploads/2021/03/Logo-Full.png
user
2021-08-14 04:20:16
2021-08-14 04:20:17
Malaysia: a Hidden Gem for Tech Talents